Welcome to Murder She Read
Issue 1

Hello! Welcome. It's taken me longer than anticipated to get the first issue out the door, so if you've forgotten what you signed up for, it's Murder She Read, a true crime newsletter.
I've been obsessed with true crime for about as long as I can remember, but it's not something I've ever worked on professionally, so bear with me. With each issue, I'll highlight stuff like murder must-reads, developments in cases, and occasional historic weirdness.
Disclaimer: I'm well aware of the ethical concerns surrounding true crime viewed as entertainment. Don't @ me.
For everyone else, let me know what you want more (and less) of. And if you dig this newsletter, please pass it along to your friends.
And we're off.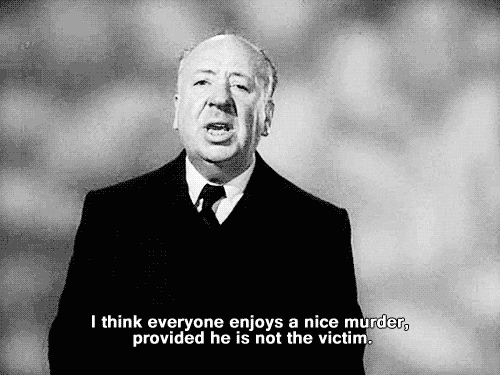 💀Murder She Read
True crime features, books, and more
Down The Rabbit Hole I Go: How a Young Woman Followed Two Hackers' Lies to Her Death
Tomi Masters was a 23-year-old from Indiana who moved to California with dreams of making it big in the cannabis business. Then she met a hacker who introduced her to a dark new world of digital manipulation, suspicion, paranoia, and fear—one that swallowed her alive and left her floating in a river in the Philippines.
[Joseph Bernstein and Davey Alba, Buzzfeed]
So the men were accomplished thieves and online bullies. But nothing in their criminal pasts seemed to predict the murderous present. How had the two hackers, who for years had hid in their homes behind the anonymity of the internet, ended up here, in jail in a country halfway around the world, accused of a brutal crime?

And how had Tomi Masters, by all accounts a sweet stoner and aspiring business owner from rural Indiana, become part of this sordid world? Why would anyone want her dead?
Ghosts of Highway 20
Over two decades, four women disappeared and one was raped off the same stretch of road in rural Oregon. Their stories have another connection: One man is linked to all five crimes.
[Noelle Crombie, Beth Nakamura, Dave Killen, The Oregonian]
From the outside, Ackroyd seemed to lead an ordinary life: Raised in small-town Oregon, he hunted and fished, held a steady job and married a woman with a couple of young kids.

But detectives long suspected Ackroyd preyed on women who disappeared along or around Highway 20 from the late 1970s through the early 1990s. They could prove only a single case—Turner's 1978 murder. The rest haunted investigators who had pursued him through the years.
Do You Remember Pamela Smart?
She got four boys to kill her husband nearly 29 years ago. Now, they're free. She isn't.
[Jesse Dittmar for The Washington Post]
Pamela Smart has been thinking about death a lot. She's thought about it while attending memorial services for fellow inmates whose remains are bound for the prison potter's field, where they bury the bodies of women no one wants to claim.

Sometimes the thought is triggered by a stray comment that she hears as someone passes what she calls "her room"—the place that is actually her cell. But just as often the notion of dying in prison pops into her head uninvited.

"It's always in my brain," Smart says one afternoon on the phone in voice flat and devoid of emotion. "I would rather be put to death than die in here of old age."
💀Murder She Heard
Must-download podcast episodes
The Affair of the Poisons
In 1672, mysterious poisons were found in the home of a recently deceased Frenchman. This discovery would eventually lead to a years-long murder scandal that would come to be known as 'The Affair of the Poisons', and before it done even those in the noble class would be accused of devil worship, human sacrifice, treason, murder and more. In this first part, Mme de Brinvilliers' murder of her father and brothers by poison will be explored, as this was the case that started it all.
Listen on the Strange and Unusual Podcast
💀Bye for Now
And please help me rename this section
Thanks for reading! Tell me what else you'd like to see in here, and please pass it along to anyone you think may enjoy Murder She Read. I'm not sure how to sign off yet, so I'll just leave you with this.